Please, please no! Please say it's not true! Am I ready for this? Am I ready for a full day of toddler time with no break? Can I do this? How will I drink a hot cuppa? How will I keep my house tidy? When will I put the washing out? How, oh how will I blog?
This is my relax time; my do nothing but sit in the same spot for an hour time. My time to daydream (literally); switch off from reality. This is my time to recharge. I just don't know if I'm ready for this. Tell me it's not that hard? Tell me I can do this!
But wait, will this mean an earlier bedtime? Will this mean I get my evenings back? Will I be able to watch Hollyoaks again?!
Maybe it will be worth it. Maybe I can handle the extra couple of tantrums around witching hour, if it means you're in bed by 6 (rather than 8) and I get at least 4 full hours of 'grown up' time (watching trashy TV most likely).
I've dealt with worse haven't I? Dropping naptime can't be so bad, can it? Maybe I should tire him out more in the morning? Then he might nap again?
I mean, it's only been 2 days of no daytime nap. 2 long, exhausting days. But 2 days more than I'm used to.
Yesterday was a complete write off. Tuesday's are my fave day. We always have fun plans. We did have fun plans, but you chose not to nap, so those fun plans were tainted with tantrums. Today hasn't been so bad. You haven't napped again, but today you have been cuddly. We haven't reached witching hour yet. I'm on edge waiting for the screaming and crying. Maybe you won't throw a wobbly, maybe we can do this?
We have to work as a team if this is going to happen. We have to work together. You have to give mummy time to drink hot coffee and a fresh sandwich (not one that's been sat out for 2 hours and a tad dry). You have to let mummy wee. You have to let mummy do mummy things. I won't ignore you. I won't leave you. But I need some time too.
It's now 8pm. Witching hour has been and gone. You didn't tantrum, you didn't fuss. In fact, we had a really lovely evening together. You cuddled me, you giggled, you watched your new favourite programme Pyjanimals. You asked for a "bot bot" and I left it as long as I could before I gave you one.
We had a couple of hours of nappy free time before bed. Successful hours. A wee on the potty and 2 on the toilet!
This day has gone so well. Can I really do this? Can we cope with no sleep in the day? Are we settling into a new routine? We will soon find out.
Tomorrow will be different. You are nursery for 2 days, so nap time will most likely occur around 12pm. But that's ok, you will be tired from all the playing. Let's see what happens on Saturday.
I know you will sleep in the car, you always do. You'll also sleep in the pram. That's ok, no one said you had to drop your nap everyday.
You know what? I kinda enjoyed the extra time with you. The extra cuddles. I just need to keep you occupied; avoid the tantrums.
We can do this baby boy. We can get through the day with no naps.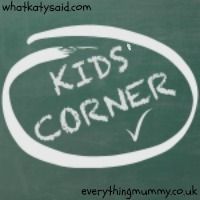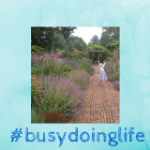 (Visited 214 times, 1 visits today)