Now it's well and truly Autumn I thought it was time to get the arts and craft stuff out, and keep it out. No more strolls around the zoo, no more quick trips to the park (unless we are kitted out head to toe in warm clothing). Arts and crafts is a winter activity for us, and we have been doing quite a bit lately.
This week we used our Bostik craft box to make some paper plate Halloween characters which you can see here. We also made a lovely Autumnal picture.
Almost anything can be used for arts and crafts. Toilet roll tubes, newspaper or magazines, old cereal boxes, sweetie wrappers, anything. For autumnal art, try collecting things that are orange, red, brown, and yellow to create outdoors art. Exactly what we did this week!
As with the Halloween arts and crafts, we got a bit of help from Daddy. I love watching them together. Daddy tries really hard and is really patient with Lamb when he's making a huge mess of things. Me however, I get a tad frustrated when he doesn't stick things in the right place… perfectionist comes to mind!
Thanks to the fab box from Bostik, our Autumnal picture was pretty straightforward to make and super effective. Not everyone will have a felt owl at home, but it wouldn't take long to make one out of card or felt. Or I'm sure you could grab something from your local craft shop.
I was really impressed with the finished piece. I thought Daddy had used the coloured leaves and feathers really well to create and autumnal landscape. The crescent moon was a lovely touch.
Have you been doing lots of arts and crafts recently? I'd love to see what you've been getting up to!
Ax
* The craft box was provided to me free of charge by Bostik as part of the Tots100/Bostik Craft Bloggers Club.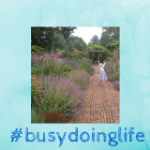 (Visited 185 times, 1 visits today)