That's just a rubber duck you might say. Well not in our house. These H&A Squirting Ducks are Little Lambs bathtime buddies and he loves playing and learning with them. His favourite thing to do with them is 'give them a kiss'. When he leans in for that special kiss we squirt him in the face. What's so funny is he knows exactly what's coming! His little cheeky face smirks as we say "give ducky a kiss". Mwah!
Lamb has had these squirting ducks for a while now, which means they have slowly disappeared from the bathroom. When he was a baby and bathed on his back in shallow water, the only thing to keep him quiet if he was feeling a bit grizzly, would be by chewing on a ducks head! It was so funny to watch, a little baby eating a rubber duck! This meant when we moved him into his bedroom to get dried and dressed, a ducky would come with us. As you can see from the photo above, we have an extra purple duck, which is the only one left from our original set. Luckily for us, H&A sent us a set of squirting ducks to use for this review, so now our lonely purple duck has some bathtime buddies of his own!
Lamb is 2 in just under 2 months time, so has really started trying to count. We find the ducks a really good educational tool to help him learn his numbers. His new favourite thing to do is line them up along the side of the bath and count them as he does. He's a little too young to know 1-5 perfectly, but he's pretty confident with the number 2! He points to each duck and says "two". Hmmmm, not quite there yet with the counting Little Lamb, but at least he will know his age on his next birthday! Of course the ducks don't stay on the side of the bath for too long. Once he's finished counting he pushes them off onto the floor and shouts "bye quack quack!"
As well as learning his numbers, Lamb is also learning his colours. His favourite colour at the moment is blue. If he sees anything blue he points and shouts "blue!", so we've got that colour covered. He also often gets the colour green right, but sometimes confuses it with blue, which is understandable if he's looking at quite a turquoise green colour! He knows orange because he loves eating oranges, but isn't quite there with knowing when something is orange, and he can say yellow and red but needs more practice.
The H&A squirting ducks are the perfect tool for teaching colours. Each time Lamb picks one up or lines it up on the side of the bath we ask him what colour it is. Most of the time he say's blue, but once we've corrected him, he's pretty good at remembering the next time.
We are writing this review as our entry to become part of the H&A Bathtime Fun Squad. H&A offer a wonderful array of bath time products. The Squirting Ducks are part of their Bathtime Buddies range, which you can view here. Like the Squirting Ducks, the bathtime buddies range is not only fun, but educational too. From their Bath Crayons to the Alphabet Set, there's something fun for your little one no matter what age they are.
As well as the bath time buddies range, H&A also offer licensed products with some of our favourite characters. These include Frozen and other Disney Princesses, Thomas the Tank Engine (or choo choo as Lamb would say), Minnie Mouse, and many more.
H&A products are available to buy in a number of places including ASDA, Boots, Tesco and even Primark! Their prices are super reasonable with a bottle of bubble bath retailing at around £2. The squirting ducks also retail at £2.
It's safe to say Lamb loves his squirting ducks (or "quack quacks" as he calls them!) and he would absolutely love to be in the H&A Bathtime Squad! Bathtime is his favourite time of day. He loves to bath with daddy (blowing bubbles at each other!) and they spend a good half an hour in there together once daddy is home from work. We often get a few tears when it's time to get out, but nothing a bottle of milk can't fix. 😉
Alex & Lamb x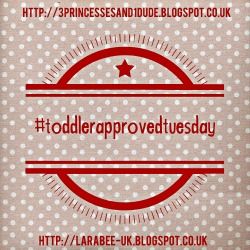 (Visited 252 times, 1 visits today)