This months Bostik craft theme is 'scrapbook'. I've been really busy using every spare minute I have, including staying up until 11pm most nights, on another project so I gave Daddy Lamb the opportunity to get crafty this month.
His instructions were:
Use the contents of this box.
Use the Bostik products provided.
Make something around the 'scrapbook' theme.
Take plenty of photos.
Here is what happened…
As you can see they made a lot of mess! But they had so much fun and made a lovely collage canvas with old photos of Lamb! This would make a really lovely gift for a family member, and a great way to use up random crafty materials.
The canvases could be themed for Christmas, birthdays, anniversaries, or even Father's Day which is next month! If you wanted to secure the photos down, rather than use a glues stick, or glu dots like we did, you could cover the canvas in PVA glue which will dry clear, but leave a shiny coating to the canvas (practice first in case it makes the ink on the photos run!)
Lamb also surprised me with a lovely card with MUM on the front. As you can see Daddy lamb wrote with his left hand to make it look like Lamb wrote the card! Go on, admit it, you know you do that too! 😉
Although the crafts they made weren't necessarily 'scrapbooks', I think they covered the same concept. Collageing and creating lovely things.
Scrap-booking is never something I've got into. To be honest I don't have the time, but I am always envious when I see someones scrapbook. Such an amazing way to store your memories.
Alex x
* The craft box was provided to me free of charge by Bostik as part of the Tots100/Bostik Craft Bloggers Club.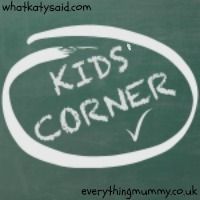 (Visited 146 times, 1 visits today)