Recently I splashed out on another boys clothing haul from Zara. I don't know why, I didn't really need to, but with Lamb's 2nd birthday in a few weeks he's going to need plenty of clothes in the next size. I've also got to get used to buying in yearly intervals, not 6 monthly! And you can never have enough clothes, right?
I've already stocked up on clothes from our other favourite shops. You can read my River Island haul post here. I haven't done a post on what I've bought from H&M, so I'll make sure I get that on the blog soon.
I don't think I need to give much of an introduction to this haul. I'm obsessed with Zara kids and love their printed stuff. I've tried to buy items that mix and match (with a bit of colour clashing). I love nothing more than putting Lamb in every colour of the rainbow in one outfit!
Sweatshirts
Both sweatshirts retail at £10.99
T-shirts 
The bear long sleeve tee retails at £4.99, and the tiger t-shirt retails at £6.99.
Leggings
What a surprise… more printed leggings! All 3 retails at £6.99.
I'm rather frustrated as I'm writing this, as Zara have just added some new pieces to their toddler boys clothing, including some more printed leggings! To order, or not to order…
Outfits
Here's a few ways these pieces can be styled together.
I hope you like these bits I bought Lamb. He actually wore one of the sweatshirts to The Baby Show last weekend and had lots of comments on how cool he looked! You can read about our trip to the show here.
Alex x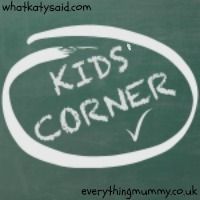 (Visited 1,169 times, 1 visits today)