When we decided to try for a baby we thought we were ready. Mid twenties, career, mortgage, we were good to go.
Well let me tell you, at no age are you 'ready' for a baby. How can you be? You've never done it before. No experience. No qualifications.
Nothing can prepare you for the rollercoaster of parenting.
You babysat your nephew I hear you say? Nope. Doesn't count.
You work in a nursery so have plenty of experience with kids. I don't care. Not the same.
You work nights so are used to a dysfunctional body clock. Pah.
I remember bringing Lamb home after 3 days in hospital and feeling my whole world turn upside down, because that's exactly what happens. Literally.
Suddenly our house was full of nappies, baby grows, bibs and muslin cloths. Not to mention the nipple pads, breast pump, cold toast and 3 week old magazines lying around.
Life. As I knew it. Had changed.
I remember talking to my younger brother when I was pregnant about having kids. My nephew at the time was around 5 months old. His words to me were "having a kid is 80% bad, 20% good. But the good is enough to out weigh the bad".
At the time I laughed. I now know what he meant.
Parenting is hugely difficult at times. No matter what age you have your first baby, you are thrown into a realm of unknown sounds, damaged body clocks and shattered hormones, with the expectation that you can carry on smiling.
It's not always that easy.
Parenting to me came as a complete shock. Since I can remember I wanted to be a mum, don't get me wrong I did and still do, and everyone close to me thought I was a natural with kids.
That was until I had by own. Little did I know I'm not a 'natural'.
I struggle.
My memories of Lamb as a newborn are feelings of panic and dread. Panic that I wasn't doing it right and dread for when he would wake up next. Not because I didn't want him, but because he woke up every 2 bloody hours!
Lack of sleep is a killer and every parent will tell you, until you've had a baby, you have no idea.
Then there's the added hormone imbalance. Feelings of extreme lows, extreme highs, or just no feelings at all.
You know when Mother Nature is visiting and she's a little on edge? Anger, tiredness, tears and well, cravings for bad stuff. Multiply that by 100, in some cases 1000 and you've got yourself a new mum.
Let's not sugar coat this stuff. We all know there are those few people who warned us  how hard it is and we brushed them away. Those who said life will never be the same. Those who you now want to pat on the back for being so damn honest.
However, where were the ones telling you that first time your son says "sorry mummy" for dropping his toys or the first time your daughter tells you "what a cow does" will bring tears to your eyes.
Where were the people telling you when your fussy eater tries a new food for the first time makes the months of struggling totally worth it.
Where were the ones reminding you how special it is when your little one brings you paintings homes from nursery.
You see, that 80% of bad my brother was telling me about is bloody hard work. Nothing you will ever be 'ready' for.
But the 20% of good, the "I love you's" and "sorry mummy's". The overwhelming rush of joy you feel is so powerful, it makes that 80% feel like 5%.
Ax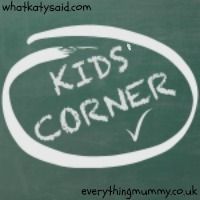 (Visited 163 times, 1 visits today)