To celebrate our 1 year blogiversary we have teamed up with some of our favourite brands to offer our followers some amazing prizes. We are now onto our third giveaway and have teamed up with our friends at The Gro Company.
We love and use a lot of products from the Gro Company and have reviewed a few items on the blog. Ideal for this time of year we recently reviewed a travel Grobag in 2.5 tog. Lamb is still using this and it the perfect tog our our house during these cold nights. You can read our review here.
Last summer we were sent a travel geo bag in 0.5 tog and a travel GroBlind. I absolutely love both products. The GroBlind has never left Lambs bedroom window (unless we take it on holiday of course) and the 0.5 tog travel Grobag is safely packed away until next summer. It's 18-36 months so will last him another year. I highly recommend both of these products, so if you are looking for essential travel pro cuts for children I would consider these. You can read my review here.
So onto the giveaway!
The Gro Company have been kind enough to off the Lamb & Bear followers a chance to win either the Candy Cloud or Ziggy Pop Grobag. They are both available in 0-6 months, 6-18 months, or 18-36 months, and in either 1 tog or 2.5 tog. If you are lucky enough to be picked as the winner we will contact you and ask for your colour choice, size and tog, so make sure you have a think about what time of year your little one will be using it! You can find out more about the Grobag here.
You can enter via the form below. Good luck!
Alex x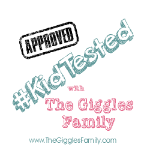 (Visited 486 times, 1 visits today)