Month 1 of the #MamiaParentPanel is baby and toddler products. Aldi currently have their baby and toddler event in store, so make sure you head over there soon if you want to grab any of the goodies in this review. I popped in there last week and think this is the best baby event so far. So many amazing products and lots from well know brands.
One thing I noticed was the Nuby Baby Led Feeding kit – something I've never come across before and something I will definitely be buying for my next baby. I will be doing BLW next time as I feel puree fed is part of the reason Lamb is so fussy. I also spotted nursing bras!! £9.99 for a pack of 2. I really wish they sold these when I was wearing them – they are so expensive! Pretty plain, but looked super comfy.
I was also super impressed to see breastfeeding products. I saw maternity bras, maternity knickers, and a v shaped pillow. All great prices.
As part of the #MamiaParentPanel I was sent a hamper of products to review for Aldi. Some I had used a million time already, some were new to me. This is just a small selection of what they off and what's available in their baby & toddler event.
Cot Bed Duvet Set
Duvet is extremely soft and cosy. I love that you don't need a cover for it and it has star and moon detailing. The pillow is very flat and wouldn't do anything for Lamb. He likes big pillows and sometimes has one from our bed. The price is amazing. I would definitely buy this for £9.99 even if I was only using the duvet. Perhaps this should be offered in other colours – pink, blue, yellow, green?
First Learning Books
Love these books. Great that you can use the wipe clean pen to teach the kids to write numbers etc. My 3.5 year old nephew really liked these and I think he's about the right age for them. My son is 2 and isn't quite ready to write numbers and letters, although having these will definitely get him started. I love that the pages are ring-bound so you can keep the book flat to help them when writing. Having the stand means I can use the book as a visual guide for my son to help him with recognising numbers and pictures.
Infants Summer Jacket
As I was sent size 3-6 months I can't comment on sizing and fit etc as my son is 2. From looking at the jacket it feels soft and comfortable. The lining is 60% cotton. Normally I would buy 100% cotton clothing, especially in baby sizes, but understandably this needs to be synthetic to allow for it to be waterproof. I really like the design of this jacket, particularly the raglan sleeves and piping detail.
Tommee Tippee Feeding Plates and Bowls
Love these products. I already own this whole range which I bought from my local Aldi! They should definitely continue selling the Tommee Tippee Essential Basics range. These products are durable and easy to use. My son still uses the first sippy cups from this range and he's 2! I have actually never bought the plates, which I now have from the hamper, because my son is an extremely fussy eater so we have never ventured from a bowl or divided plate. He grazes and snacks rather than eating full meals, however these places will be perfect for the summer when eating outside. They are dishwasher safe which is something every parent wants when they have a million things to wash each day!
Mamia Baby Wipes
The Mamia wipes are one of my favourite on the market. Amazing value and great on the skin. I even use them on my face when I'm being lazy! I do find when you get to the end of a packet the wipes are very wet and soapy so I don't tend to use them at this point when changing Lambs nappy, as I don't want his skin to become wet and sore.
Disney Winnie The Pooh Soft Toy
Lamb was excited to see Pooh in our hamper this month! This toy is a little young for him though so he hasn't really played with it. My 7 month old niece really liked it though! I will be giving it to her to play with. The lullaby is a little annoying, and well, slightly eerie! I don't think it's very soothing and possibly too loud?
Mamia Baby Shampoo and Baby Bath
This is the first time I've used the Mamia bath range. I've always stuck to Johnsons. The baby bath bubbles up nicely, however the smell is a little too soapy, I prefer the lavender smelling bubble baths. Perhaps Aldi could introduce a bedtime bubble bath to their range. The shampoo is great. You only need a small amount so the 500ml bottle will last for ages. Both products have a tear free formula which is important, and so far we've had no tears!
Nuby Groovy Ducks
I bought a lot of branded products from Aldi when my son was a baby. Their prices are always much better than other supermarkets. Bath ducks have always been a favourite in our house, and these Nuby ones are perfect for Lamb at this age (2). These are recommended for 6+ months, however bath ducks are pretty timeless with kids, and as these are larger than most ducks you can buy, they are better for toddlers to play with.
I'm loving being part of the Aldo #MamiaParentPanel. Each month has a different theme so I get to test a huge range of their products, not just baby and toddler stuff. If you have any comments you would like me to pass on feel free to comment below and I will pass on to the team.
I hope you've found this review useful. What goodies did you find in the Aldi baby and toddler event? Check back soon for this months review, which is all about laundry products!
Ax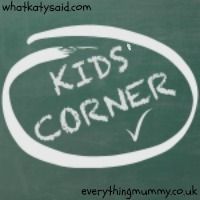 (Visited 412 times, 1 visits today)