So we are off on holiday to Gran Canaria today! In fact, as this blog post goes live I'll be at the airport drinking an (very) early morning cocktail! When I say cocktail, I mean mocktail of course 😉
As Lamb is over 2 years old we had to pay for his own seat on the flight. Last year he was young enough to sit on our lap. With his own seat he gets his own hand luggage, so rather than paying for an extra case, I'm determined to fit the majority of his belongings into a cabin size suitcase, and guess what, I did it!
You don't actually need a lot of clothing for a toddler, as the majority of the time they will be in swimwear! Most of the stuff packed is everything else that is needed with the toddler territory.
To help you out, I've photographed everything I've squeezed into his case that's allowed on the plane as hand luggage. I think (fingers crossed) I've covered everything, but anything I've missed can easily be bought while we are there.
Clothing
I've packed Lamb 6 t-shirts, 4 pairs of shorts, 3 pairs of leggings, and 6 pairs of socks. As you cans see I've packed him his most colourful and summery clothes. He wore the pink holiday t-shirt on the plane last year, so he will be wearing it tomorrow too! Lambs style is very playful so I'm not concerned about outfits as I love to mix and match and clash colours.
Swimming
For the pool we are taking an inflatable all in one swim suit, 2 pairs of shorts and a happy nappy. We'll also be taking a float vest, but it arrived in the post after I took the photos!
As you can see Lamb likes a hat, in fact there's also Donald Duck and Mickey Mouse hats going in! Lamb insisted. He needs 5 hats. His clarks sandals which are waterproof so perfect for when he's at the beach. We will also be taking a pair of plimsols and a pair of crocs.
We are taking his minion towel, which is hooded, and also a standard rectangular towel for him to sit on (I have an obsession with having at least 2 towels each at the beach or pool!) We are also throwing in his minion rubber ring for him to play with in the pool. We also have a Snooze Shade. Probably my favourite product to take on holiday. I'll make sure I write up about it for those who haven't seen one before. Check out my Instagram for updates on when we use it while we're away.
Toiletries
I really don't see the point in taking a separate shampoo and body wash on holiday as it's just too heavy, so I always buy the travel size head to toe wash from Asda. He's got a new toothbrush and 2 different toothpastes (he can be quite fussy so I like to have 2). Factor 50 suncream of course. Body lotion for after being in the sun. Face cream and 2 dummies. Oh and I've also got a huge bottle of baby powder. We use loads on holiday because we use it to brush the sand off our feet.
Earlier this year we reviewed the Ouch Pouch and Spilly Spoon. Such amazing products. The Ouch Pouch holds all of the medicine we need for a trip away. It has a selection of stuff (you can read my review here) but I also add a small bottle of sun cream, spot on antiseptic cream and sachets of calpol.
Although we don't need to sterilise Lambs stuff anymore, when we are abroad I don't like to take any risks so always carry a packet of child friendly antibacterial wipes. I aso make sure I take a thermometer with us. You never know when your little one can get poorly and it's vital you can check their temperature if they seem unwell. The Braun Thermoscan is amazing. We reviewed it last year and haven't stopped using it. I highly recommend you have something like this at home. You can read my review here.
A good tip from my sister-in-law was to take pull ups rather than nappies. This was we don't have to worry about laying Lamb down to change his nappy. We were hoping to have him potty trained this summer, there's still time, but it doesn't look like it's going to be anytime soon. I'll also take normal nappies, wipes and of course swim nappies. Of course we are using the Mamia range of nappies as I'm on the parent panel, but I'm a huge fan and recommend them to everyone.
Last but not least is his well loved Mickey Mouse bowl and cup and his cutlery. If you read my blog regularly you will know Lamb is a seriously fussy eater, so 90% of the time he doesn't need cutlery. We do try to encourage him to use it even if he's not properly eating. Yesterday he was eating hula hoops with a fork! At least he's learning he skills he needs later! 😉
So that's everything in his case. I think I've done pretty well! Obviously anything that is over 100ml has gone in to the hold luggage as his cad swill be in the cabin. This includes his formula and suncream. He also has a selection of toys and goodies for the plane which I haven't featured. I'll make sure I take some photos and blog about it when I get home.
I hope you've found this useful and see you when I'm back!
Ax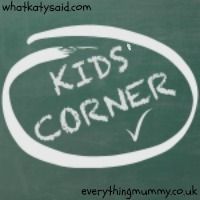 (Visited 613 times, 1 visits today)